As mentioned above, the various steps executed when performing an Experiment in the lab can be registered in openBIS as  Experimental Steps or Entries.
The default Experimental Step has pre-defined fields, as shown below: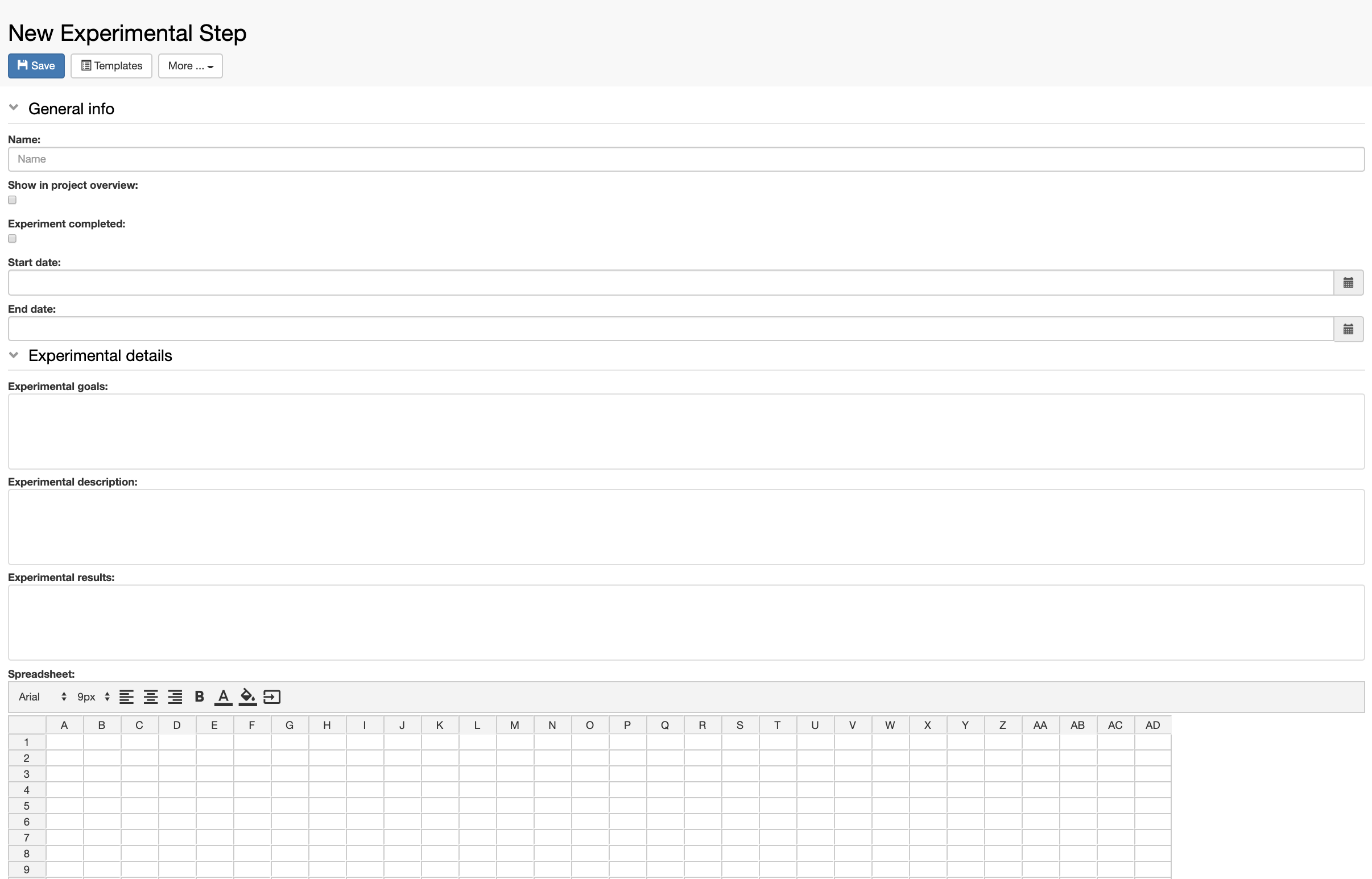 An Entry, is a blank page, with no pre-defined fields: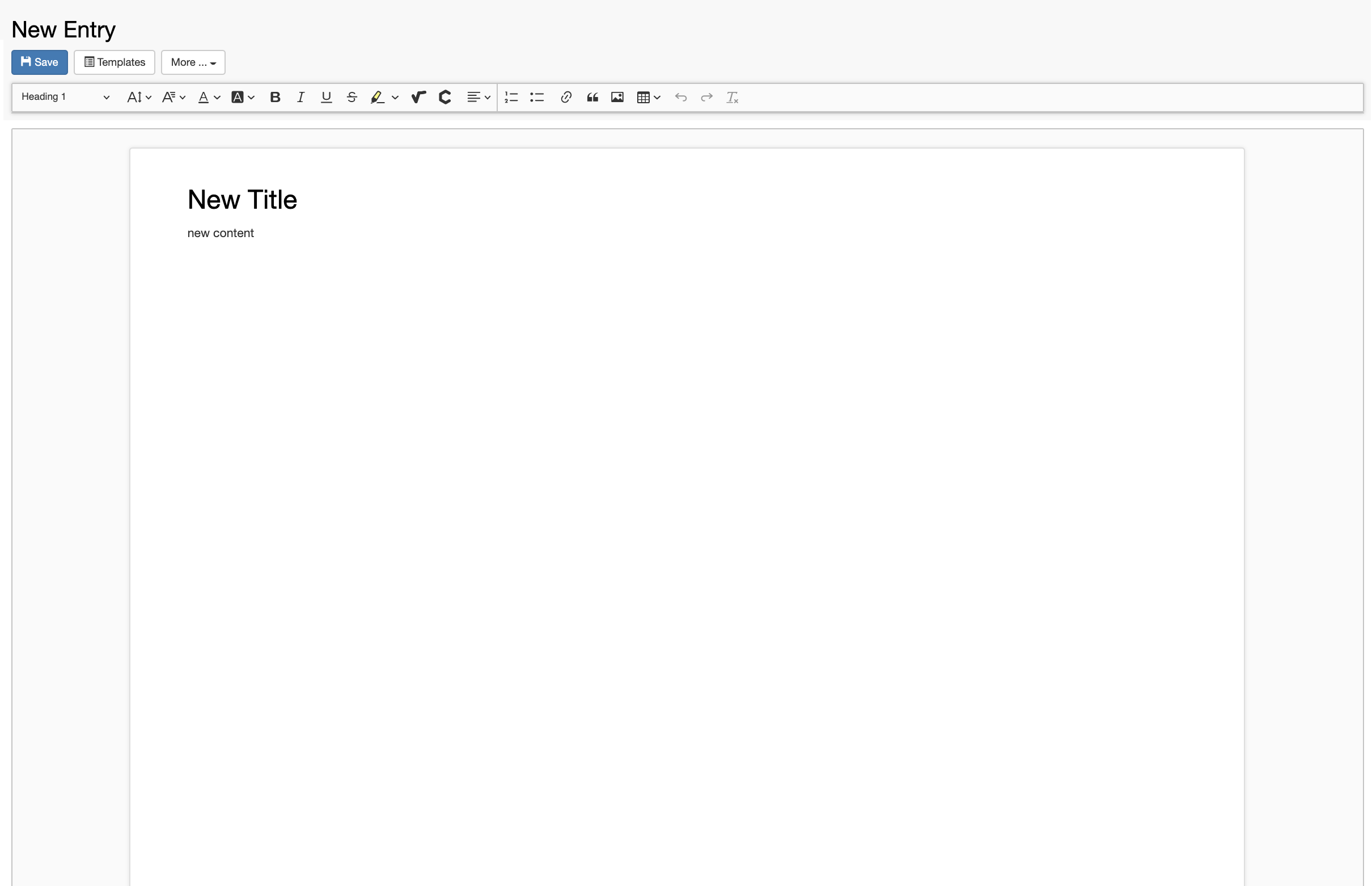 To register a default Experimental Step or Entry:


Navigate to the relevant Experiment in the Lab Notebook menu and click the + New button, as shown below.
Select Experimental Step or Entry
Fill in the relevant information or select an available template from the list (see below).
If Show in project overview is selected, this Experimental Step or Entry will be displayed on the Project page.
Click Save on top of the form.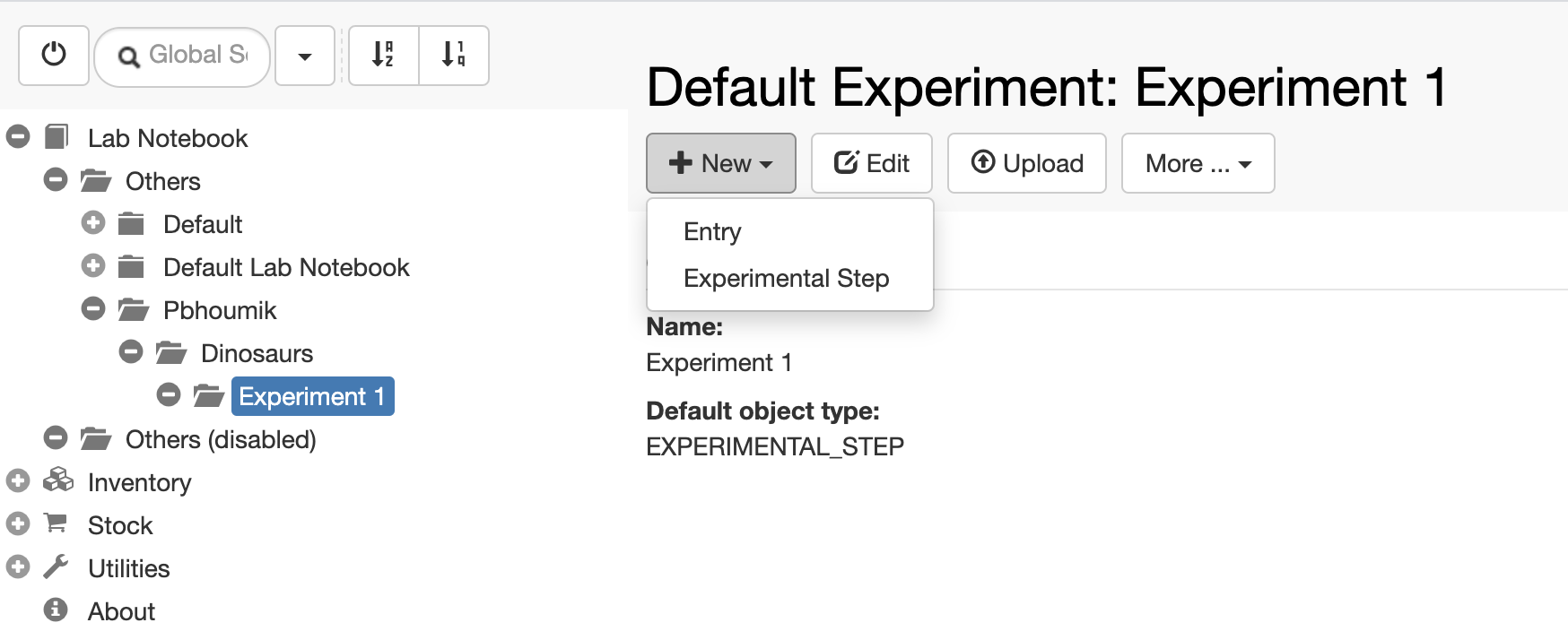 Comments Log

Several comments can be added by different users who have write-access to a given user Space:
Click the button in the Comments section.
Enter the comment.
Click Save.