Different types of searches are available from the main menu in openBIS:
Global search
BLAST search
Data Set Files Search
Advanced Search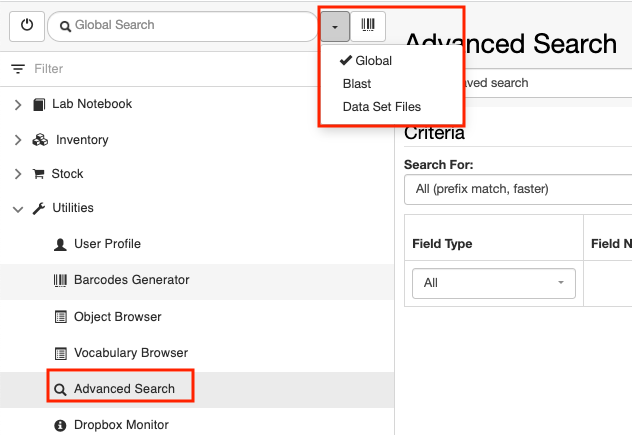 Global search
This functionality, available from the main menu, performs a search across all database fields. Results are presented in a table in the Advanced Search page. The search can be also be further refined (see Advanced search).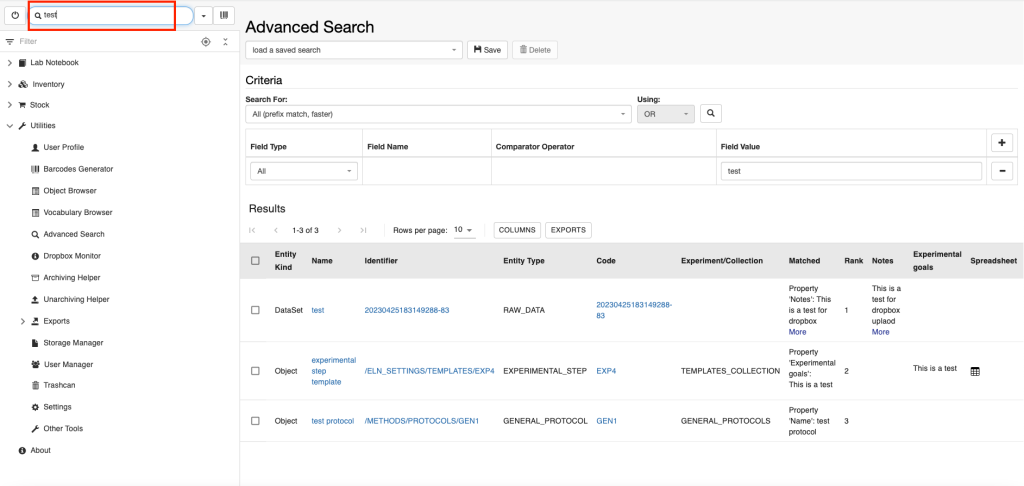 BLAST search
This performs a BLAST search over nucleotide sequences contained either in the Sequence property of an Object type (e.g Plasmid or Oligo) or in Datasets of type SEQ_FILES. Results are shown in a table, sorted by E-value.


Data Set File search
This search allows users to search across names of files stored in openBIS Datasets.
Please note that it is not possible to search the content of the files.
In the example below, we search for files that contain "mass-loss" in the name, and we find 1 dataset that contains a file called mass-loss-data.csv.
By clicking on the table row that shows the Dataset containing the searched file, you will be redirected to the Dataset page.