To move an Experimental Step to a different Experiment, choose Move from the More.. drop down, as shown in the picture above.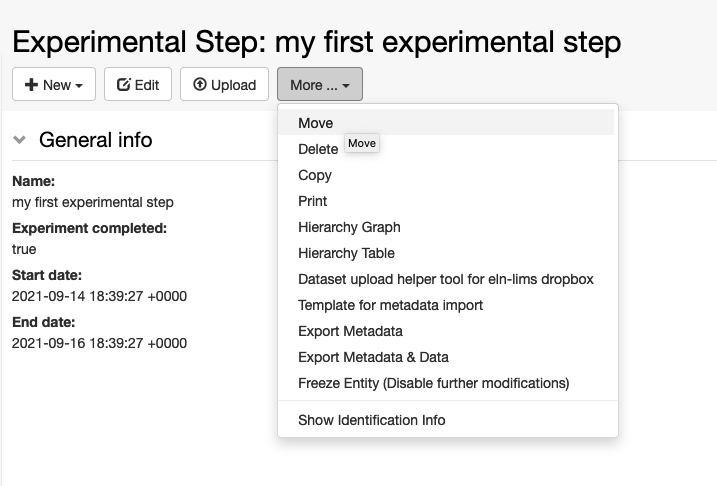 It is possible to move Experimental Steps from the Object table which is presented on an Experiment or Collection page. 
Select the entries to move and use the Move button on the table. You can move to an existing Experiment/Collection or create a new one.