It is possible customise the view of Collections in the ELN.
The default Collection can have a Form View or a List View. Depending on this selection, the collection view will be different.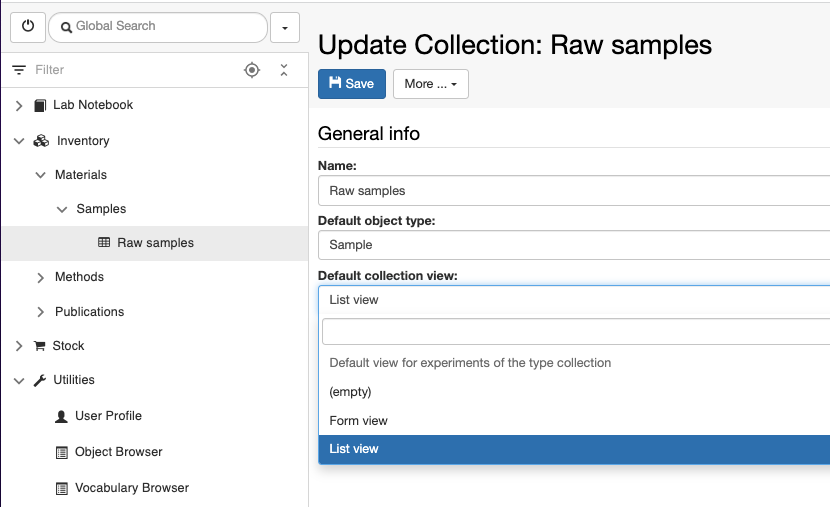 Form View: This shows the metadata of the Collection along with the table of objects. This view is useful when a user wants to see specific metadata for a Collection.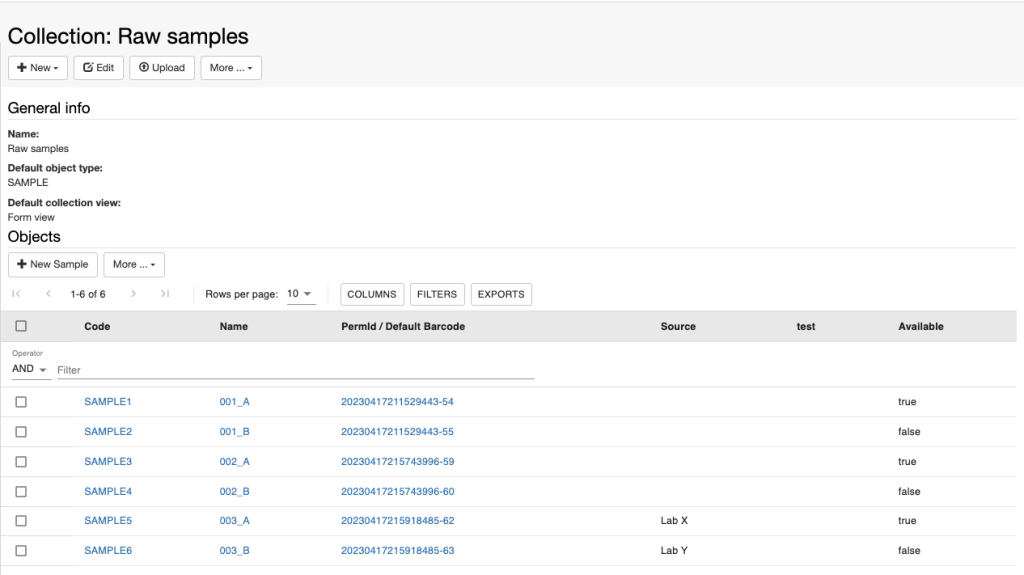 If you do not see the table with the Objects in the form, you need to enable this by selecting Show Objects from the More.. dropdown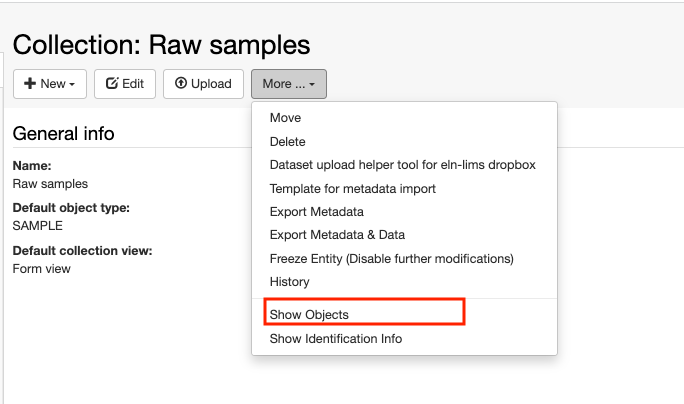 List View: The metadata of the Collection is not shown in this view, but only the table of objects is shown.

In this case a user would need to click on More.., and Edit Collection in order to see the metadata and be able to edit the Collection.