From openBIS version 20.10.4, Custom Imports, previously available only in the core UI, are available in the ELN UI.
Custom imports allow users to import metadata in a custom way, by using a dropbox script in the background. You can use this if you want to parse a file in a given format and import the information from this file as metadata in openBIS.
Custom imports are not available by default, but need to be enabled on the server side by a system admin, and a dropbox script needs to be associated with an import (see Custom Imports).
If one or more custom imports are configured in openBIS, the Custom Import option is available under the Utilities in the main menu.
The available custom imports can be selected from the Custom Import Service drop down menu in the Custom Import page (see below)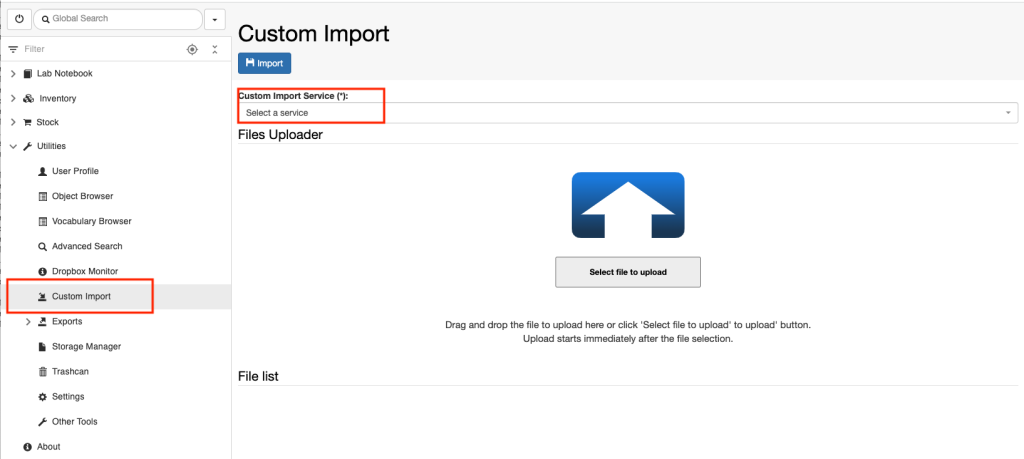 If the available custom import provides a template that can be used as input for the import, the template will be available to download from the Custom Import page.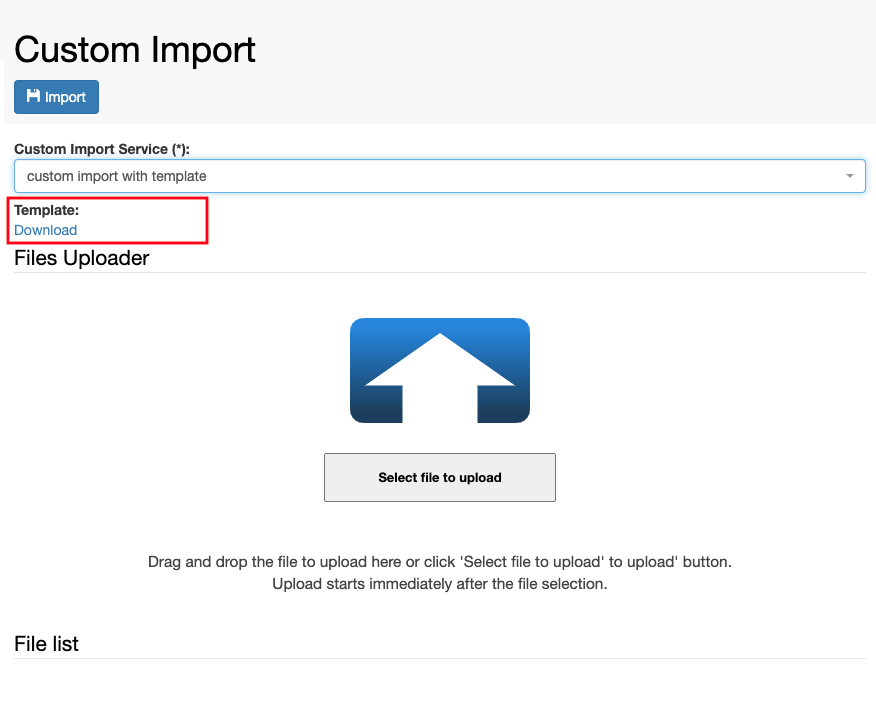 If the custom import is not configured to provide a template, no download link is shown in the Custom Import page.