The default Inventory contains two folders: Materials and Methods. These are openBIS Spaces.
Additional Spaces can be created by an Instance admin.
Create a new Inventory Space from the ELN UI
From openBIS version 20.10.4 it is possible to create Spaces directly from the ELN interface.
To create a new Space under the Inventory:
Select Inventory in the main menu
Click on +New Inventory Space in the Inventory page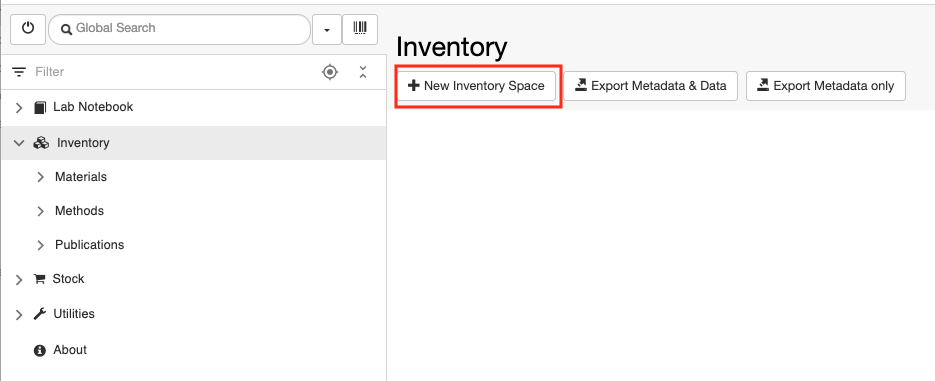 3. Enter the Code for the Space, e.g. EQUIPMENT. Please note that codes only accept alphanumeric characters, –, . , _.
4. Save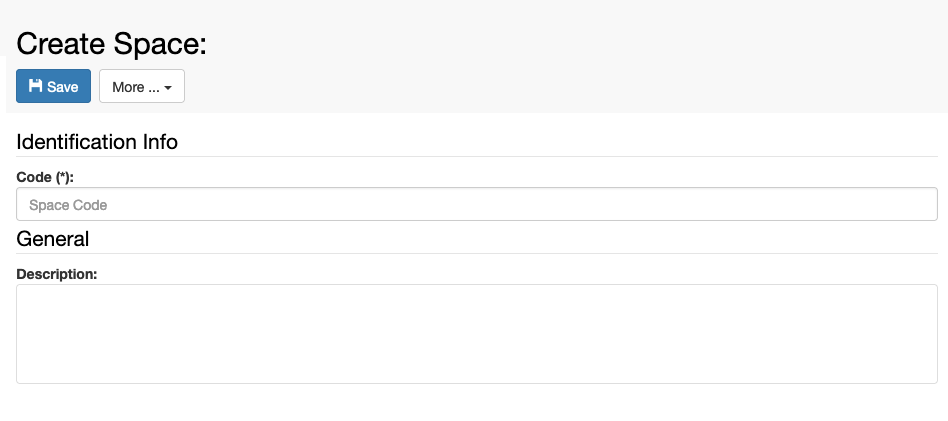 Multi-group instances
In a multi-group instance, the Instance admin can choose where to create a new Space:
no group. The new Space will have no prefix and the Settings defined in General Settings will apply (see General ELN Settings).
in one of the existing groups. The new Space will have the group prefix and the Settings of that group will apply (see Group ELN Settings).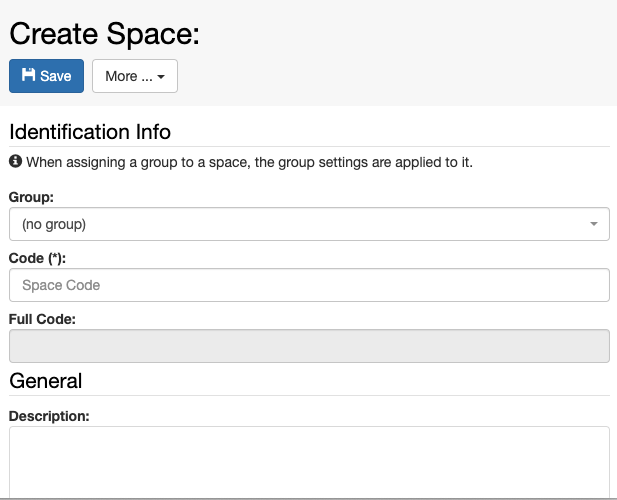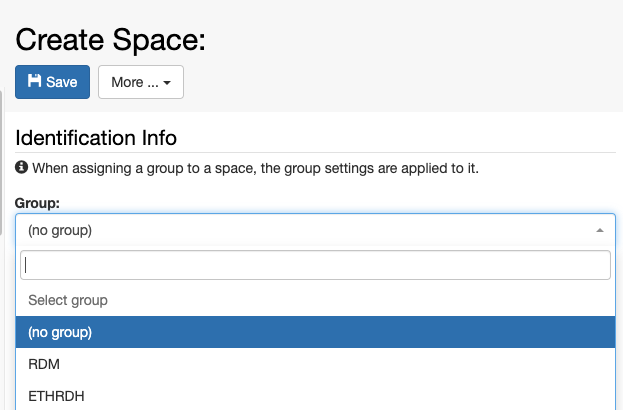 Create a new Inventory Space from the core UI
In the core UI:
Select Admin -> Spaces
Click Add Space at the bottom of the page
Enter the Space Code, e.g. EQUIPMENT
Save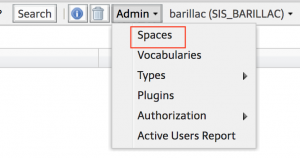 Set Inventory Spaces

When new Spaces are created in the core UI, they are automatically displayed under the Lab Notebook part of the ELN main menu.
It is possible to move a new Space to the Inventory, by editing the Settings under Utilities in the ELN UI:
Go to the Settings and click Edit.
Go to the Inventory Spaces section in the Settings and click the + button as shown below.
Select the Space you want to move to the Inventory from the list of available Spaces.
Save the Settings.
Refresh the browser.