In a multi group instance a group admin or Instance admin can customise the ELN Settings for the group.
The group Settings can be selected from the Settings in the main menu.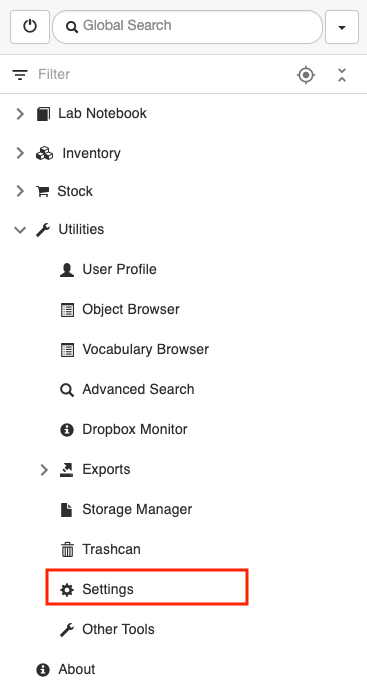 The Settings for the relevant group can be selected from the available dropdown, as shown below.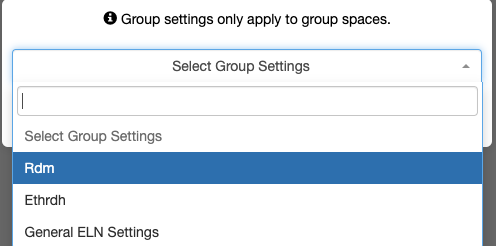 In the group settings the following is configurable:
By unchecking this option, these sections will be shown by default.